I know, it is a miracle. I really have updated my blog! Don't get too excited, I'm not making any promises about future posts, other than I'll try! I'll try to keep this short, but I started at the bottom and worked my up, so my suggestion, if you're interested in reading, is to start at the bottom of this post and work your way up too. It's crazy to see how my little Charlie has changed! He had sooo much hair (I've buzzed his hair now--a future post maybe?). Things are going well for us here. We are living in an undecorated rental house, we love our new ward and have met some awesome people here in Arizona as well as enjoyed spending more time with Scott's family. Scott loves being a dentist and I think I'm beginning to figure this having-two-kids-life-sure-is-different thing out. Actually I love it! I love Charlie (did I mention I melt for that kid?!) and Hannah is so funny! I can't believe how much she is growing up. Enjoy the update!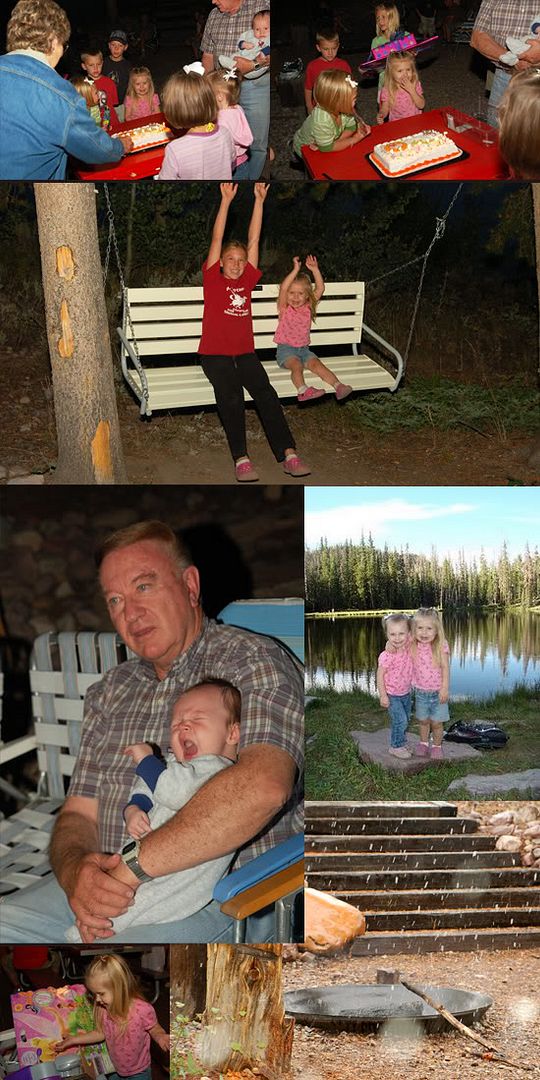 The next weekend we went with my family up to the Uinta's camping, Nielsen style. My family "camps" in motorhomes, with four-wheelers, and a hot tub. It really is fun, we spend all day hiking or playing outside and then after the campfire, if it's still cold, we watch movies. I love it. Hannah loved playing with all of her cousins and friends and Charlie did a great job camping! We celebrated Hannah's birthday again. The only bad thing--it snowed!! So we left early.
Hannah turned 3 years old on August 27th. It turned out to be a great week for us! She celebrated for a week straight. We took her to Chuck E. Cheese, and had cake and ice cream in Arizona the weekend before her birthday. The highlight of her birthday was the pink princess bicycle! That week we sold our house in Ohio and closed on it. Then we headed up to Utah for another visit.
And then finally, life started to settle down. Hannah started preschool, which she loves. She brings home crafts twice a week and they have a class pet they each get to watch (actually it's just a stuffed animal), but she has a lot of fun. She is still Hannah and busy, independent, and so much fun.
But it hasn't been all crazy since we moved here. Scott's dad has a cabin in Pinetop Arizona (Yes these are pictures in ARIZONA!). It was really fun to get out of the heat and go play in the mountains! Thanks for taking us Dave!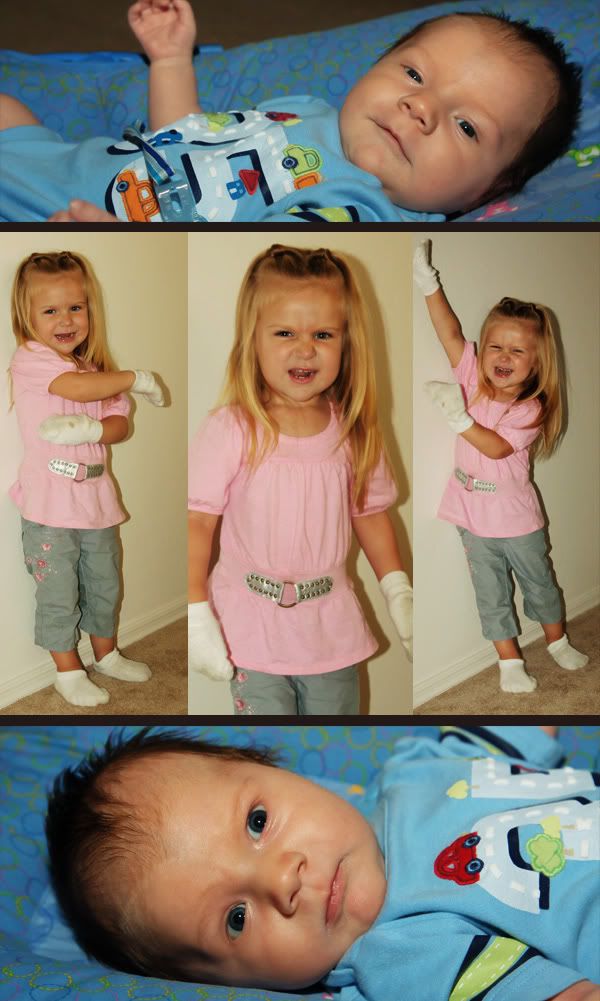 After our visit to Utah Scott drove us down to Arizona. He had just finished driving all of our stuff from Ohio to Arizona and then he came to Utah to pick us up! It was really busy with the new baby and moving in to a new place and a new state. Hannah was so funny. One day it was about 110 degress outside and she comes up to me with all the socks on. She tells me she is a super hero and these are her poses. Nice.

While in Utah, Charlie was blessed. Grandpa Charlie (Charlie's namesake) was able to make it for the blessing. Charlie was named after Charles Goodliffe, who is a real life hero and I'm so happy he made it to the blessing! Doesn't Charlie look handsome in his little white tuxedo. My Aunt made the tuxedo for my nephew Carson (who is 18 years old now!) when he was a baby and every boy on my side of the family has been blessed in it since!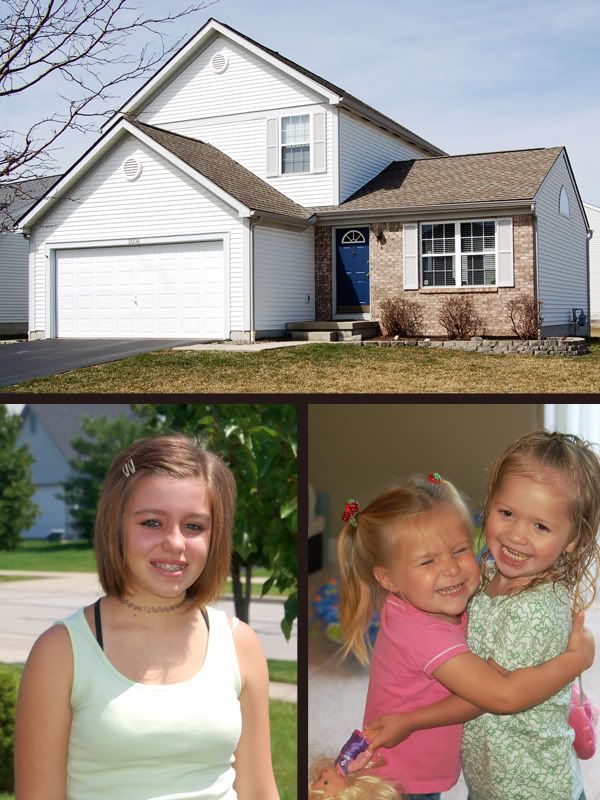 We left Ohio on the 5th of July. After saying goodbye to our house (unsold at the the time) and a few of Hannah's friends, we headed off to Utah for a visit.