This post is way after the fact, but I was looking through these pictures and realized most of my family had not seen them yet. Hannah was so cute as a little princess her first time at Disneyland. We went for Scott's birthday in November. My parents were so nice to come and watch Charlie while we took Hannah. I'm not sure if Hannah enjoyed it as much as Scott! Hannah's favorite rides were the roller coaster in toon town and Monster's Inc. in California adventure.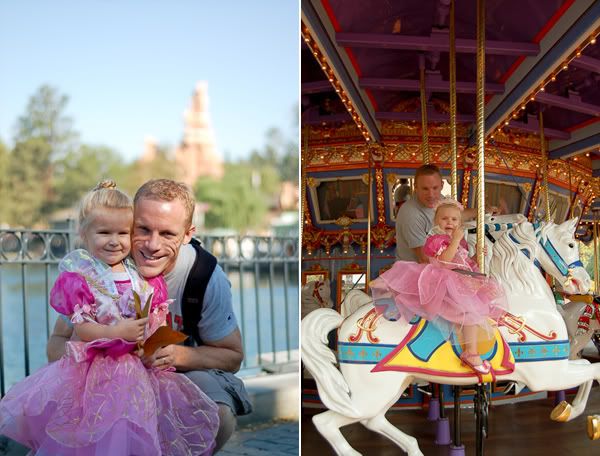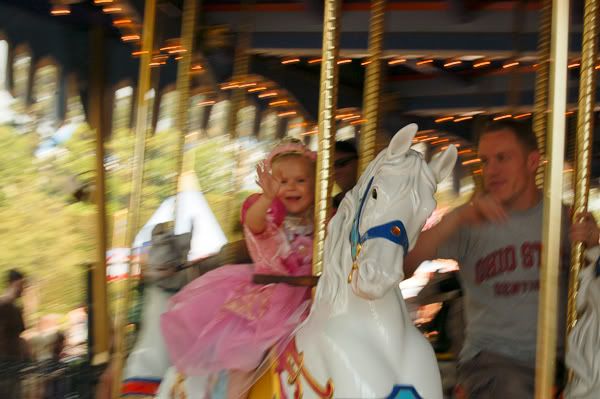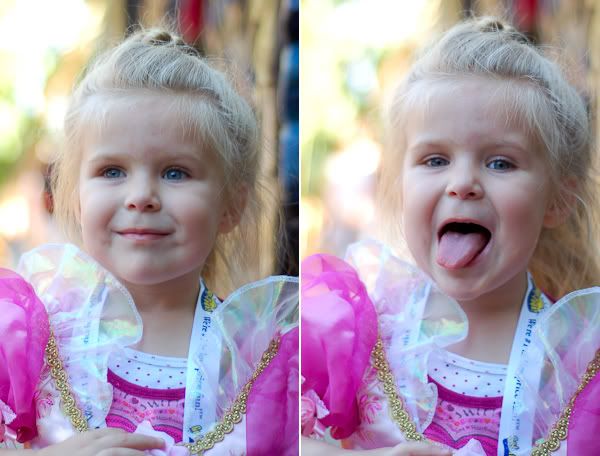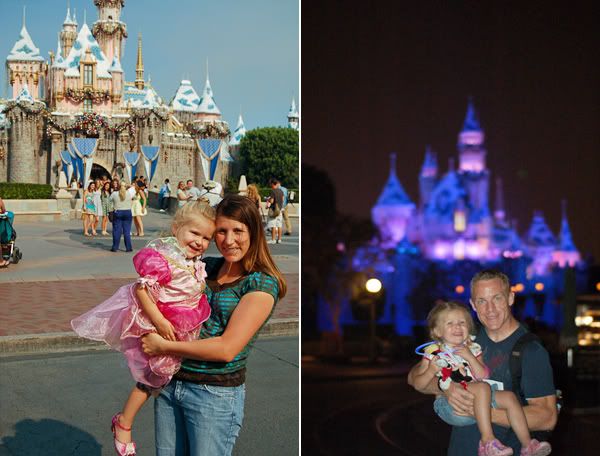 Cute little bug!
Hannah loved Minnie and carried a little Minnie doll the whole time we were there!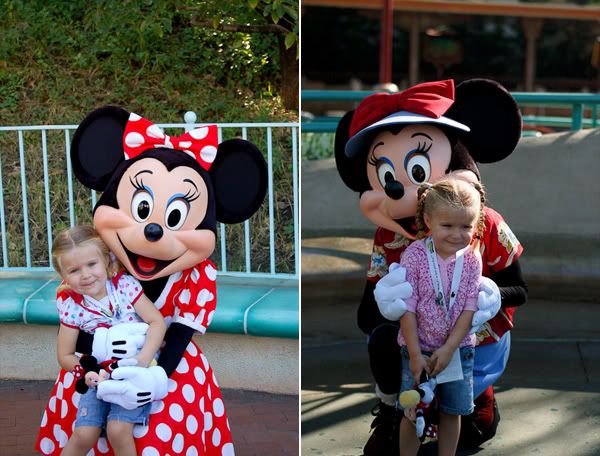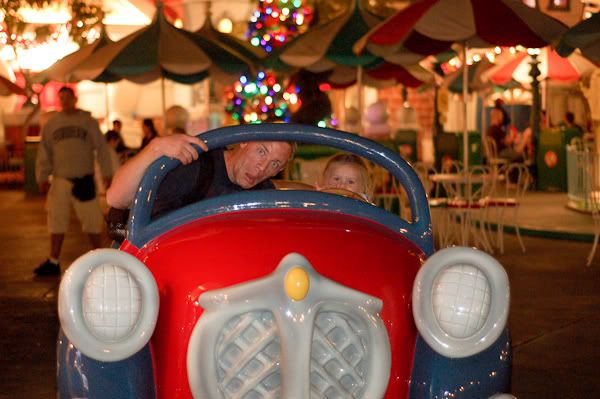 One night we took Hannah to a dinner with the princesses so she could meet them all. It was a really fun night! Hannah could hardly wait for the princesses to come to our table. She tried to run to give them a hug every time one walked by!
They were all so cute with her. They would sit and chat with her and teach her to curtsie. It was adorable!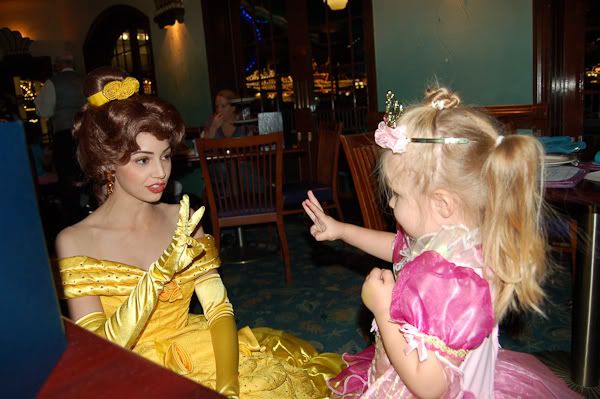 I don't know what was wrong with Cinderella...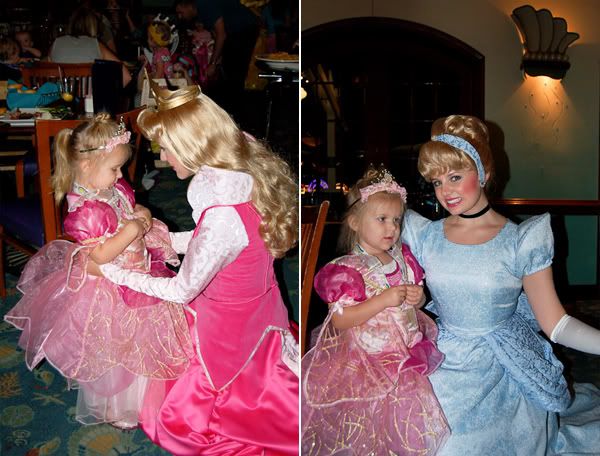 They have another area at Disneyland where the princesses tell stories and teach dances. Of course we had to spend a lot of time there!